About the Blog
Welcome to Paula and Sarina's Book Blog! Avid readers, hard core fan girls of fictional literary male characters, proud library captains. We started this blog because of our love for reading YA novels and decided to share our thoughts on the books we read. We hope you enjoy our blog and contact us if you have any questions :)


Tuesday, 9 July 2013
Name: The Distance Between Us
Author: Kasie West
Date Published: July 2nd, 2013
Grade:

A :)
Goodreads Summary: Seventeen-year-old Caymen Meyers studies the rich like her own personal science experiment, and after years of observation she's pretty sure they're only good for one thing—spending money on useless stuff, like the porcelain dolls in her mother's shop.
So when Xander Spence walks into the store to pick up a doll for his grandmother, it only takes one glance for Caymen to figure out he's oozing rich. Despite his charming ways and that he's one of the first people who actually gets her, she's smart enough to know his interest won't last. Because if there's one thing she's learned from her mother's warnings, it's that the rich have a short attention span. But Xander keeps coming around, despite her best efforts to scare him off. And much to her dismay, she's beginning to enjoy his company.

She knows her mom can't find out—she wouldn't approve. She'd much rather Caymen hang out with the local rocker who hasn't been raised by money. But just when Xander's attention and loyalty are about to convince Caymen that being rich isn't a character flaw, she finds out that money is a much bigger part of their relationship than she'd ever realized. And that Xander's not the only one she should've been worried about.
Review: Ah this was such an adorable book! I had been waiting for The Distance Between Us for the longest time- but it was definitely worth the wait. Although the book was pretty short, it had all the elements required for a great, young adult read.
Ever since reading Pivot Point, I have adored Kasie West's writing. Her voice is so strong, it always keeps you one hundred percent engaged in the story. West's writing is also undeniably hilarious, I found myself chuckling every other page (you know it's a good book when it can make you laugh). There's something about her writing that flows so nicely together, it's simple, yet addictive. Kasie West also has this wonderful ability to create the most adorable male characters, characters whom she develops so well, all us female YA readers fall head over heels for.
Let's talk about Xander. At first, I was kind of hesitant on whether or not I liked him... But then, twenty pages later, I get to the part of the story where he brings her hot chocolate and shows up on her doorstep and he's all smart and funny and witty and can handle her sarcastic comments and then BOOM. This happens.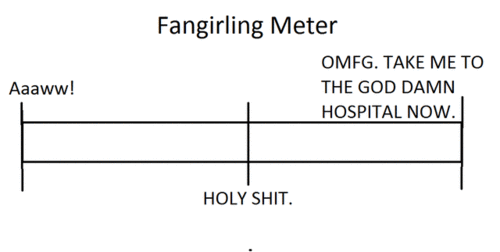 Actually though, even if you hold some grudge against Kasie West and you don't like her writing or whatever, READ THE BOOK FOR XANDER AND CAYMEN'S CHEMISTRY. It's so much fun watching their characters develop with each other. The sarcasm and humor that occurs between the two is refreshing and funny. Caymen was also a great character. Typically, I dislike the female protagonists in books, but from page 1, I loved Caymen's wit and "dry humor". She is independent and hilarious, a sass master who has perfected the art of sarcasm- Honestly, she's the type of girl you want as a best friend. Kasie West also made sure she wasn't perfect. Of course she made mistakes, but that just made her that much more relatable and lovable.
The plot itself was smooth and worked well. Nothing really awful ever happened, so there was no huge life changing climax or anything. However, I really loved the story. I loved the little twists and turns throughout the book. My one complaint would be that the ending felt pretty rushed, although I liked the final twist. The Distance Between Us was definitely an addictively funny, happy, summer read, one that had me smiling the entire time I was reading it. I definitely recommend it for you YA readers looking for a light, cute read with the two most sarcastic, funny protagonists of all time.
Happy reading y'all!
PAULA :)